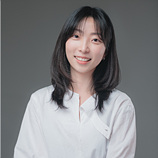 Miji Lee글보기 버튼
A visually oriented curator, Miji Lee is interested in translated languages, unfamiliar relationships, and tangled contexts. Her focus is on the dialogue generated by the transferring and crossing between different stratums.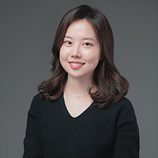 Min Ah Lee글보기 버튼
Min Ah Lee earned a bachelor's degree from Hongik University Department of Art Studies and a master's degree from the same school with a thesis on the media research methods of Japanese photographers. Lee seeks to discover and analyze social issues in visual arts and diverse media by researching practical methodologies in contemporary art that reflects cultural phenomena. Formerly a curatorial assistant at the curatorial team of Art Center Nabi (2017–2018), she has since 2018 served as an exhibition coordinator at the Curatorial Office of the National Museum of Modern and Contemporary Art, Korea. She has curated and co-curated exhibitions such as Crevices between the Gazes (2022), Playing Society (2022), and Absurdist Fantasy (2021).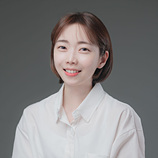 Minjoo Lee글보기 버튼
Majoring in Studio Art and Art Theory, Minjoo Lee writes for numerous publications and organizes exhibitions. She co-curated Animality in the loop (GONG-WON, 2019), which explored the relationship between performance and performance documentation, and curated Non-caption Interview (Gallery OOOJH, 2021), which highlighted the aesthetics and political nature of documentary images. A runner-up at the fifth GRAVITY EFFECT Art Critic Awards, she contemplates what critical writing is, focusing on the events created by and the documentary nature of images.